Changes We Expect With Car Title Loan Laws in 2021
 
The past two years have brought many changes to the car title loan industry. New regulations are in place by the CFPB that affect both payday and pink slip lending. These rules may significantly curtail both online and retail funding operations. There have also been new advances brought forward with auto title loan offers. We are now seeing more companies come into the fold of providing auto title loans. Over the past few months, 3 new lenders began funding loans in many of the largest states. Let's break down these changes and attempt to forecast what's going to occur over the upcoming months and years.
Expect New Auto Title Loan Laws in 2021
There's been discussion recently about new laws and regulations that may be put into place to "reign in" the online title loan industry. Many of these regulations were forecast before the 2020 election results. With the surprise Republican win, there's no doubt that some of these predictions have reigned in a bit.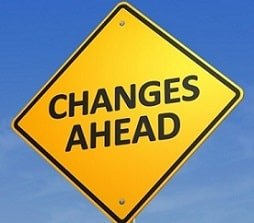 At one point analysts were predicting that most online title loans and personal loans would be eliminated altogether. Industry experts felt the restrictions would be strong. They saw many of the largest companies would back out of future lending commitments. Instead, we saw the Government try to curb payday loans, installment loans, and pink slip financing. These restrictions are supposed to limit the number of loans that anyone can have. If a lender has competitive rates they will still need to provide a set loan amount. The rules are also in place to limit the amount that any specific online title lender can charge. It remains to be seen if these restrictions will stick.
The CFPB is currently in turmoil and facing lawsuits on many fronts, but there seems to be some clearer focus now with the new Biden Administration. We have no way of knowing where things are headed over the next few months. As always, specific states and localities continue to bring on rules that affect car title loan companies in their locations. Check with your local city or state government sites to get the latest updates on your specific region. One new law on the state level threatens to reign in high interest lenders but it's unknown what the final effect will be. Assembly Bill 539 in California has capped interest rates at 36% for most auto title loans issued in the state. This new law only recently went into effect so it will take some time to determine a final outcome. The same is true in Arizona, where state legislators are looking to further cap fees and limit the APR on title loans in Phoenix and other parts of the state.
We have begun to see the effect that technology has when it comes to online lending. It seems that car title loans have been a bit behind payday and installment loans. When it comes to efficiency but that seems to be changing. In the past, it could take days and weeks to see approval for an equity loan. The loan application had to be verified in person. This meant there was a large amount of manual work and the paperwork can take hours to review. As long as someone has a clear title without a lien, the process is fast and easy. Additionally, each car requires a manual verification and proof of income that needs to show verification. We see many examples where it can take a week to get a vehicle inspection. Remember, many applicants apply online hoping to get money within 24 hours. Unfortunately, it takes much longer than that. You need to line up an inspection and make sure your schedule matches that of the car equity loan company.
Car title loan approval rates for pink slip loans may increase in 2021
Another aspect where we see change is the approval process. Whereas it can take days to underwrite a typical mortgage or car loan application, that time amount is now down to a matter of hours. We can attribute this increase to many reasons. There are now more companies funding online title loans. This means they need to compete with each other and many are going to promise quicker approvals and underwriting. Another factor is the fact that many title documents and pink slips are now accessible online. Instead of having to go to your local DMV, you can now access this information online in a few minutes. Many Department of Motor Vehicle sites allows you to access this information through their websites. The State of California DMV has a fast and easy online portal that will give access to all the necessary registration documents.
Look for more title loan laws to come on board over the next few years
The biggest change we've seen recently is with the many updates to our database of the top auto title loan companies. Going back 5-10 years it seems that many companies wanted to leave the industry. Many lenders were reducing the number of states they provide online loans in. Now we see those same companies expanding their online reach. Large title loan companies have begun lending in states like California, Texas and Ohio. This would have been unheard of a few years ago. New companies are coming on board to provide online title loans in many specific states.
Last week we got word that a credit services organization was going to provide pink slip loans in Florida and Georgia. It remains to be seen what kind of effect these changes will have on the online lending environment. There should be new further regulatory changes throughout the year. Even though we see increases in the efficiency of approving applicants, we have no way of knowing if this will lead to more loan defaults. This would be like what happened with the mortgage crisis. Increases in efficiency and lending standards led to far more approvals. But many defaults hurt the lending industry for years. At Car Title Loan Lenders USA we promise to stay on top of the changes that occur. We'll continue to update this post in our blog section throughout the year if any updates come about.